Royal Wolf Lodge
Katmai National Park, Alaska Sport Fishing Lodge
Video
Description
Built on a promontory, surrounded by lakes, rivers, streams and gently rolling hills, Royal Wolf Lodge is located in the center of Katmai National Park on 120 acres of privately owned wilderness. A fly-out lodge that lets you experience Alaska in a personal way. Providing private waters, as well as the most productive streams in Alaska.
Fishing Program
For more than 50 years Royal Wolf Lodge has been flying guests to rivers and streams in the remote areas of Alaska. They are proud of a tradition that pioneered and preserved wilderness fishing in Alaska.
The most productive streams and rivers are minutes from the lodge. Each day the lodge will fly their guests and the expert guides to a different location for fishing. Their guide to guest ratio is 1 to 2.
The guests are instrumental in planning each day. Royal Wolf Lodge fishes primarily wadable streams and rivers. Having its own private leases ensures seclusion and productivity. They also have jet-boats and rafts that allow alternate access to the surrounding rivers, streams and lakes.
Their special aircraft; float equipped Helio-Couriers, permit the lodge entry to areas conventional float planes find impossible. Permitting you to fish territories in Alaska where few, or no others, have ventured.
Accommodations & Dining
Royal Wolf Lodge caters to 12 guests, providing personalized service in a quiet atmosphere. The main lodge overlooks two lakes, surrounded by the best fly fishing waters in southwest Alaska. They provide tastefully furnished, private cabins with private bath, outstanding views and all the comforts of home.

The meals are prepared in the main lodge and will please the most educated palate. The Royal Wolf staff and guides have been carefully selected to provide you with knowledgeable, courteous and professional assistance. The area surrounding Royal Wolf Lodge boasts an abundance of tundra, alpine and spruce forests, glaciers and snowcapped mountains.
On the map
Fill in your address into the address field below the map and the shortest route will be calculated.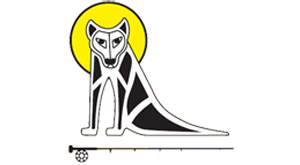 Rates
$9,950 Per Person 7-Day / 7-Night Package Special Discount Weeks Available Rates Are Subject to Change
Included
Round Trip from Anchorage to the Lodge, Daily Fly Out, Personal Guides, Use of Boats & Rafts, Instruction, Fishing Licenses, All Meals, Complimentary Wine and Beer, Soft Drinks and Mixers
Not-Included
Fishing Tackle, Personal Equipment, Hard Liquor, Staff Gratuities
Operation Type:
Fly Out Lodge
Aircraft & Boats
3 - Helio-Couriers, 1 De Havilland Beaver, Caravan, Jet Boats, Rafts
Activities:
Fly Fishing, Wildlife Viewing, Flight Seeing, Bear Viewing, Photography
Capacity
12 Guests
Amenities:
Hot Water, Library, Wi-Fi Internet, Bar Service